What are the Advantages and Disadvantages of Owning an Elliptical Machine?
This entry was posted on September 10, 2021 by Fitness Expo.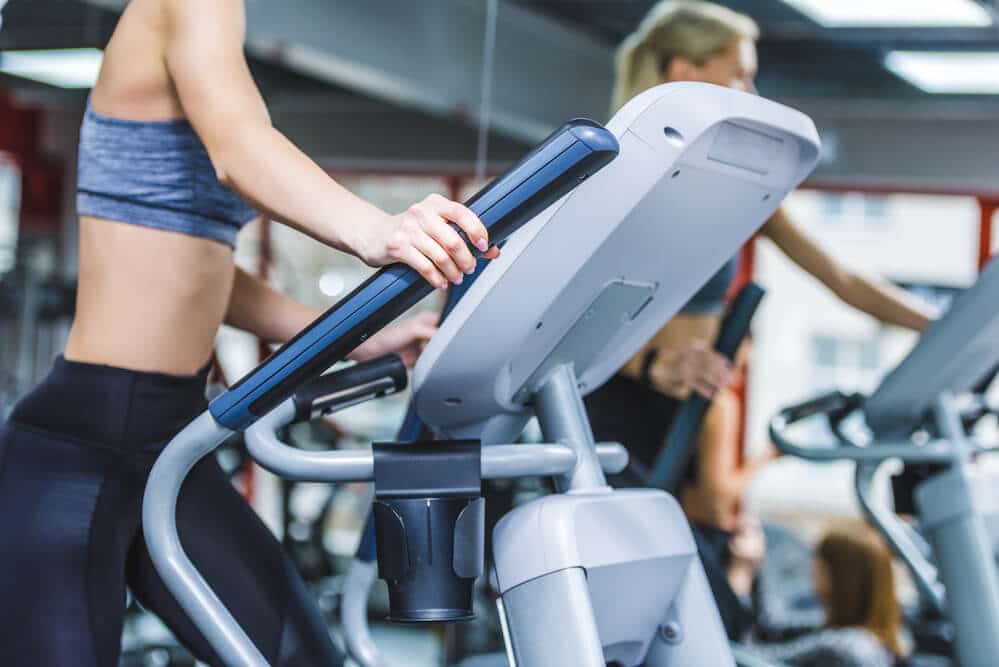 Are you interested in owning an elliptical machine? Do you know what are the advantages and disadvantages of an elliptical machine? Or are you just curious about the elliptical machine since it is such a popular exercise machine found in gyms?
Elliptical machines have grown in popularity over the years as people find out that they do a good job in keeping their bodies fit and healthy. People love elliptical machines so much that they even buy one so they can exercise using the elliptical at home.
Elliptical machines are considered an investment. However, elliptical machines can be affordable to some or pricey to others so before you jump on the wagon and purchase one for yourself, you should know what are the advantages and disadvantages of owning an elliptical machine.
What is an Elliptical Machine?
An elliptical trainer or cross-trainer is a stationary exercise machine used to stair climb, walk, or run without causing excessive pressure to the joints, hence decreasing the risk of impact injuries.
For this reason, people with some injuries can use an elliptical to stay fit, as the low impact affects them little and gives less stress to their joints.
An elliptical machine with handles is an exercise machine that can give an upper and lower body workout.
If you want to stay at home but want to keep fit then you need an elliptical machine as this machine is ideal if you want to lose weight.
An elliptical bike brings many health benefits to your body such as improving cardio capacity and increasing stamina while burning calories as well as body fat.
Using the elliptical also improves the entire body's balance and maintains overall physical fitness.
Advantages of an Elliptical Machine
1. Low impact
If you are just recovering from an injury or from an operation but are keen to start exercising, pick the elliptical as the machine is ideal for low-impact workouts. Using the machine won't put a strain on your joints as opposed to using the treadmill or running.
If you have a medical condition such as arthritis or joint issues, the elliptical can provide great exercise without the chance of putting strain on your knees so with the elliptical you are able to enjoy longer exercises.
2. Great Cardio Workout
The elliptical is an excellent cardio machine as it is able to do aerobic exercises which are ideal to improve lung strength and cardio capacity.
The elliptical is also able to increase its resistance as you workout so you have a great opportunity to build and tone muscles in your arms and legs.
The elliptical is great for a low impact but it also has added features if you want to try a little challenge in your workout.
3. Ellipticals are full of variety
If you want a high-quality elliptical machine to be prepared as the machine comes with a series of pre-installed workout programs so you have a variety of workouts to follow. There are workouts that are specifically for those wanting to lose weight, increase their stamina and endurance, and for those wanting to mountain climb.
The pre-installed workout programs not only give variety if you do not want a monotonous workout but they add color and excitement as you exercise.
4. Ellipticals are great for a full-body workout
The elliptical machine is great for working out both your upper and lower body as it tones the muscles on the arms and legs.
You pump the muscles as you use your arms on the handles and use your legs on the pedals.
Using the machine correctly will help distribute your weight equally and can even add resistance in your workout.
The elliptical is great for working the muscles such as the hamstrings, calves, glutes, back, chest, core, and many more.
Related: 7 Advantages Of Using An Elliptical Machine
Disadvantages of an Elliptical Machine
1. Unnatural movement
If you have tried the elliptical before you may notice that when using the machine, your body can twist unnaturally as you are using both your upper and lower body at the same time.
The elliptical is mainly built for people with average heights so if the pedals on the machine do not fit your legs and hips, you may feel uncomfortable using the machine.
2. Low impact and no incline
Even though being low impact can be an advantage, it can also be a disadvantage. There are people who like and prefer low-impact workouts but there are those who don't need them.
The elliptical is ideal for people recovering from a surgery, injury, or suffering from health conditions such as arthritis as the machine is not used as a weight-bearing exercise.
If you want an exercise machine with an incline, it is better to use a treadmill as having an incline can target glute muscles at a higher level but can also push your cardio capacity.
3. Limited range of exercise
Exercises that require the user to bear weight should offer protection versus osteoporosis, which is quite significant for post-menopausal women.
However, the use of elliptical machines should offer the barest benefits in terms of weight-bearing.
Using the elliptical can put an unequal amount of strain on your lower body, particularly the legs.
People who have used the elliptical also notice that the elliptical can be difficult to operate because of the constant need to always keep the pedals in motion and this can require quite an effort.
4. Expensive price tag
If you frequently go to gyms you may always notice that an elliptical machine is always present.
If you have an existing gym membership then you are free to use the elliptical to your heart's content.
However, if you choose to buy one for your home, you will need to pay upwards a thousand dollars to get high-quality machines.
An elliptical can be expensive as a piece of workout equipment rather than buying the new model of sports shoes or renewing another month of gym membership but if you love the idea of getting the health and physical fitness benefits of having an elliptical at your home then the hefty price tag will be treated as an investment to your health.
---
More From Fitness Expo
5 Reasons Why Buying a New Treadmill Is Better Than a Used One
Choosing The Right Spin Bike For Your Home
Fitness Expo caters to all your exercise needs from treadmills to fitness accessories.
First opened in 1980 by the Rice family, the store continues to offer the top brands and largest selection of exercise equipment for the home or commercial facility making it one of the oldest and most reputable fitness retailers in the country.
We have showrooms across Louisiana and Mississippi, but you can also shop on our website from the comfort of your own home. Contact us today!