What Goes into the Perfect Treadmill?
This entry was posted on September 20, 2016 by Fitness Expo.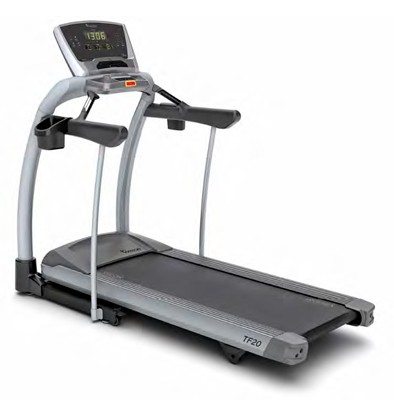 When selecting the perfect treadmill, there are several things you will need to take into consideration. You will want a piece of equipment that won't be stressful on your joints, will last for years and will be durable enough to give you the functional workout you strive for. No one treadmill is perfect for everyone, so make sure the one you get is the right one for you.
Multiple Programs
You will most likely want a treadmill that offers options in programming for speed, record keeping for time spent on the machine and the number of calories you have burned during your workout. Your console should allow you to enter custom profiles so that this information is more accurate. Your weight and age will make a difference on the performance of the programs. You will also want programs that will adjust the speed of your workout and incline your treadmill, to make the time you spend on the machine more productive.
Features
You will want your treadmill to come with many features that are considered common amongst the better equipment and manufacturers. You will most likely want to prevent tripping and falling while on the treadmill, so you will want a machine that has a wider, longer belt. Narrow belts tend to be more difficult to maintain a natural stride on, and you are more likely to fall and injure yourself. The American Council on Exercise strongly suggests a 17-inch wide and 49-inch long belt with a board at least 1-inch think. You will also want a treadmill that is categorized as "low impact" that will reduce the chance of injury while running with a deck that absorbs impact.
Motor
A motor will be important to keep your treadmill deck moving and will help to make it last longer. A good motor should have no less than 1.5 horse power, although you will want 2.5 or 3 horse power. No matter what the incline is, or the weight of the person using the treadmill, the motor should work at the same speed.
Cost
The more features you require in your treadmill, the more likely it will have a higher cost. Settling for a lower cost treadmill has the possibility of causing injury to your joints, and not lasting as long as you would like. You should consider spending a little more money to purchase a treadmill that will last longer, and is designed to be less stressful on your legs, joints and lower back.
The friendly and knowledgeable staff at Fitness Expo Stores are trained in the various treadmills available and with their extensive information, they will be able to find the best piece of equipment for your home gym. After choosing your new equipment, our staff will help you set it up for immediate use at your home. One you have chosen a convenient and flattering position within your home gym, our staff will ensure that you are comfortable with the use of your new treadmill and answer all questions before leaving you to begin your fitness routine.