5 Surprising Benefits of Precor AMT
This entry was posted on August 8, 2020 by admin.
Cardio or aerobic exercise is arguably the most popular form of exercise that everyone does on a daily basis. Whether it's on purpose or not, we all do cardio exercises just by walking or running.
Whenever you visit your go-to fitness gym, you would see people running on a row of a treadmill. This is not surprising because a primary reason why people frequent the gym is to burn calories.
And with the advancement of technology, more and more cardio machines like the Precor's adaptive motion trainer were invented.
 In recent years, the Precor Adaptive Motion Trainer (AMT) has gained more and extreme popularity from fitness enthusiasts. The reason for this is that people have become more aware of the surprising benefits of AMT.
What is an Adaptive Motion Trainer?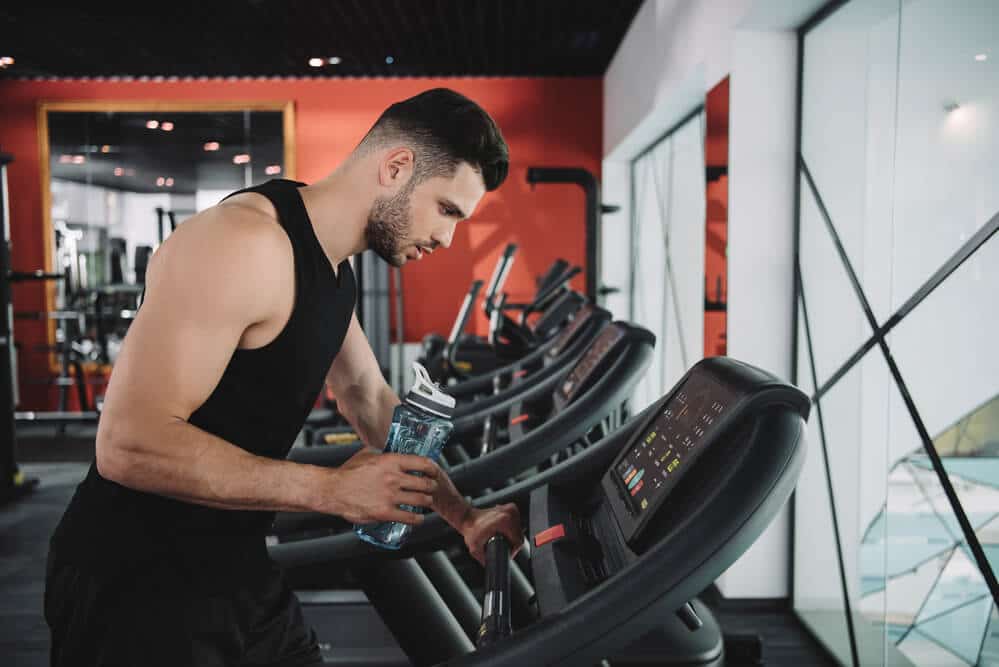 An adaptive motion trainer (AMT) is a versatile machine popularized by Precor that incorporates various functions that a typical treadmill and elliptical machine can give.
It has independent foot pedals, moving handlebars, open stride, and a console for a better workout experience.
Fitness experts consider AMT as one of the best, if not the best, cardio equipment available in the market now. Whether you want to walk, run, hike, stride, or just do simple steps, precor AMT will not fail you.
 From its name alone, the adaptive motion equipment is your own personal fitness trainer which adapts to the motion you are making. You do not have to press buttons at every turn but you just have to make leg and arm movements at your own pace.
Users of the Precor AMT say that it is a single machine built from various other machines.
Basically, it performs like a bike, that acts like an elliptical, which can work as a treadmill. For this, gym goers have grown fond of using it all the time.
Low impact exercises you can do with an adaptive motion trainer.
 Currently, there are at least six Precor AMT Models available in the market right now including the AMT 783 and the more recent AMT 885 and 865 with Open Stride.
 If you are still not on the Precor AMT wagon, better hop on now to experience its great benefits.
Maximized cardio exercise in one go.

The most important benefit of AMT is how you are going to get the most cardio workout compared to other cardio equipment in just one go. 
Unlike treadmills that have conveyor belts where you can only walk or run,  the AMT has pedals and moving handlebars. 
The pedals can move in horizontal, vertical, and elliptical motions giving you the most rounded cardio experience. 
You can start by walking, progress into running, and also try hiking. The stride you're doing in the machine burns more calories in the process and increases your heart rate.
Improved core strength.

You can do more than one workout from this piece of equipment. You can integrate core training in a cardio environment with this machine with stride length adjustments and other settings.
Related: Core exercises with Precor AMT
The floating pedals can serve as support for more challenging arm and core exercises like Isometric Plank, Pedal Press, and Pedal Slide Hanging.
Balancing these independent pedals while you are standing on it can also be a great way to strengthen your core. Meanwhile, the sturdy and huge body of the machine can also serve as support for hanging crunches.
Improved endurance.

A great feature of Precor AMT is how dynamic it is.
By changing the length and height of the strides and resistance you can do with the pedals, your endurance is somehow improved. This is like having different levels of difficulty in your workout.
Lesser impact to joints.

One of the most surprising benefits that the equipment offers is how less straining it is to your joints. 
While using it, your feet will be attached to the pedals the whole time. In this way, there is less impact against your joints, especially the knees.
Can target specific muscle groups.

Since the AMT is versatile, you can target specific muscle groups to develop. You can do exercises that will target your arms, upper body, core, and glutes.
A Motion Trainer for Any Fitness Workout
From lower body exercises to a simple stride workout, the Precor adaptive motion trainer is the best cardio equipment to include in your list.
Check out the Precor Open Stride Adaptive Motion Trainer 835 from Fitness Expo. 
This piece of equipment. unique open stride feature that allows users to adapt their stride length from 6.8 to 10 inches (ca. 25 cm).
The stride dial helps users see stride length to determine what muscle groups are being worked on.
See more of our fitness equipment:
---
More from Fitness Expo
Build Your Home Gym with an AMT
Exercises You Can Do in an AMT 835